Nathan D. Leffler Environmental Fund
Responsive single page website.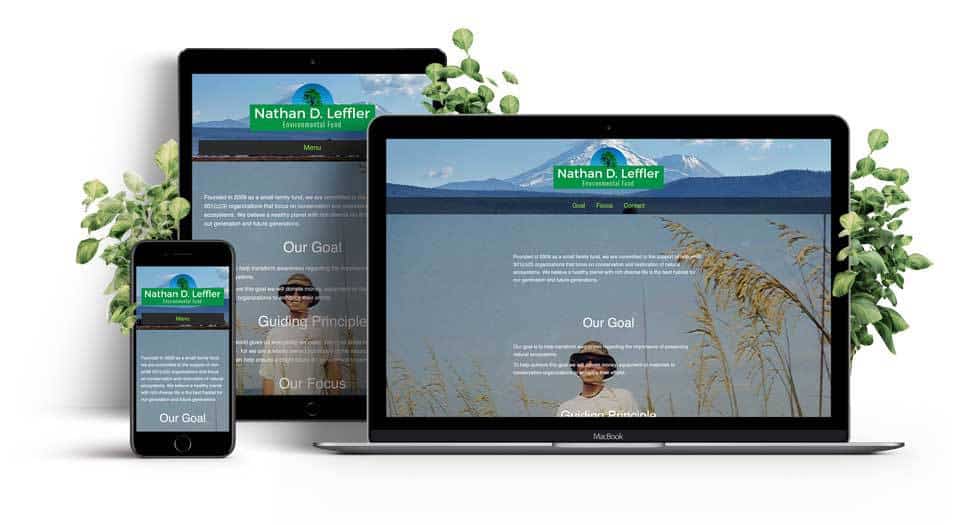 The Nathan D. Leffler Environmental Fund is a family fund that helps preserves the environment of Northern California.
Simple Navigation
The website was designed as a responsive single page website to be simple and brief. The entire website is brief which makes the single page a good solution.
Visitors can quickly scroll down the page to find important information with large, bold headings, and short paragraphs.
Imagery
The imagery represents the goal of the fund and the ideals behind it. The goal is to preserve memories and the world for future generations. From the tree in the logo reaching for the sky to the images of Nathan D. Leffler, nature is at the center of this website.
Goals
The goal of this single page responsive website is to get visitors information quickly. Contact the fund is easy with a contact form with additional methods of contact.
Let's grow your business online presence!
You've seen how we're helping other businesses grow online. Now it's time to see what we can do for you.