Exprance is a Sacramento web design and digital marketing agency. Nick is the owner and has been working in web design for over 20 years and digital marketing for over 10 years. He works with clients locally and worldwide.
The goal of every project we work on is to help our client exceed their goals, whatever they may be. Every business is unique which is why we provide a 100% custom experience.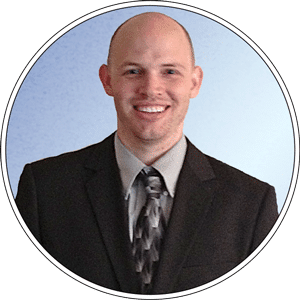 People find businesses through word of mouth (often online now!) or by searching their favorite search engine. My goal is to help your business be where your customer is looking.
My goal is for your business to grow to the next level by getting your business seen by your customer online.
I've been on a long journey since the early days of the Internet into my current love of digital marketing and creating a great customer experience online for customers.
Take a stroll back through my experience and history relevant to how I've seen the Internet grow and haven't stopped growing myself. I stay current with all technologies and am a lifelong learner who stays relevant in the skills necessary to deliver you the best.
Early Days
I started designing web design in the early days of the internet. In 1997, I started working with a friends dad on his fossil website. That was also my introduction to many older technologies because he was a Vietnam Veteran who worked with technology in the war.
Since that time I designed many websites for family members and myself as I was regularly concocting new entrepreneurial endeavors on the internet. One of my first entrepreneurial efforts was a website that allowed people to interact on the internet, similar to how Facebook does today. I was able to make a deal with a programmer who programmed some of the back-end of the website in Perl.
Formalizing It
I formalized my digital marketing knowledge in 2008 with an undergraduate degree in Internet Communications which.
Since that time, I've always maintained my own websites to help me make money on the side while pursuing other efforts, one of those being my graduate degree.
Intro To WordPress
I was introduced to WordPress around 2010 when I revised my main personal website to begin formalizing my blogging onto one platform. My love of WordPress grew from that point forward and I've since built many websites with it and even went to a local WordCamp.
In the past several years I've helped businesses grow their online presence with digital marketing. I've helped entrepreneurs build their online stores also. I even created a course that helps others set up their personal website, portfolio, and blog with WordPress. The course also answered some of the important questions about personal branding online.
Since my course was published, I've continued to grow my digital marketing skills and write about them on The Online Presence Blog. After building so many websites and helping so many businesses grow their online presence, I decided it was time for me to seriously pursue my entrepreneurial dreams.
The perfect combination for my business was personal branding and digital marketing which I've been dedicating my life to.
I'm excited to help people and businesses succeed online in the same way that I've been able to with a consistent and remarkable online presence.
This website and the solutions I provide are driven by one primary professional goal and one primary personal goal. I have a lot of interests and sometimes I have to force myself to focus, but they all revolve around these two goals.
Professional: I want to see businesses and people succeed.
Personal: I have a family to support and I want to do that doing something I love to do.
Now for a little bit more depth beneath the two driving forces behind what I do starting with professional.
Professional
I have a long history of entrepreneurship and starting small businesses while going to school. I've been out of school for some time and focused on my career while keeping my entrepreneurial passions close.
I consider myself successful in my career but of course, the definition of success is as individual as the person defining it. Equipped with that knowledge, I began helping people build their personal brand website online with the goal of improving their career.
I love seeing people succeed and my goal is always to give them the tools to do that. This is what led me to expand this website. I wanted to see people succeed in their career AND their businesses.
I'm now providing comprehensive solutions to help small and medium businesses succeed online with digital marketing focused on conversions. The solutions I specialize in are web design, online branding, search engine optimization, social media, eCommerce, and more.
I do it because I want to see you and your business succeed. If others succeed then I succeed too.
Personal
My family is a driving factor in my desire to help others succeed. I have a beautiful wife (Jill) and we've been happily married since 2010. We have one daughter who's growing quicker than I could imagine.
Everyone wants to give their kids the best life possible and make sure they have everything they need to succeed throughout life. I want to give my daughter the opportunity to succeed.
All my free time goes to spending time with my family and playing with my daughter. Seeing her smile drives me to want to help others even more.
I always enjoyed spending time with my family as a kid and I hope I give my daughter the same joys growing up as I had, if not better.
I love helping people succeed in their business so they can also provide great opportunities for their family.
I grew up in the Sacramento area of California yet I work for many people around the globe. That's part of the benefit of digital marketing and the internet. I now live with my family in Roseville, CA which lets me meet with local clients around the area. I'm always happy to do so at a local coffee shop or your office. I don't have a physical office though.
Exprance is a geographically diverse digital marketing agency and we work with clients worldwide. I consider myself a global connector who works with brands and people without borders. I can easily adapt to and learn what's needed about cultures outside of the United States.
No matter where you're located or where you're trying to grow your business, Exprance will work with you to figure out how to grow your business online.
Ready to grow your business?
Get your free quote to discuss how your business can grow online with a conversion-oriented digital marketing agency.
Not quite ready to see what we can do for you? There's still plenty to learn! Subscribe to The Online Presence Newsletter to receive emails with our blog posts and the benefit of getting access to helpful documents to help you do some things yourself.
There's even more beyond The Online Presence Newsletter, it's true. The Online Presence Blog is the perfect place to learn tips on how you can grow your business online.
You'll find a wealth of great information to help grow your business. You can even search it all to find topics you're interested in.
It's always an open discussion so feel free to leave a comment or contact me directly, I'll always respond.