It's time to create a lasting first impression to grow interest and trust.
How We Cover All Your Online Ground
We'll make sure it's told right.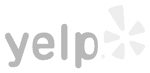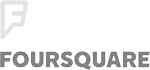 The first impression your business makes is the most important. Visitors to your website need to understand what you do instantly.
We'll work to make sure your website makes the best first impression possible to your customers. After the first impression, we'll make sure visitors are able to convert into customers.
Ready for your business to impress?
Get a free quote today and start growing your business online.
In a world where few customers won't wait more than 3 seconds for a web page to load, you need to make a great first impression and fast.
The goal of building your online brand is to make that first impression a lasting one, and I want to help you do that. I want to make sure your customers have an amazing experience with your business. The goal is to give them that amazing experience that will make them want to come back for more.
Whether a customer finds you on social media, Yelp, Google, or anywhere else, your customers should have a consistent and amazing experience. I will help you consolidate and polish your online presence so customers trust and love your business from their first encounter.
I will make sure you can be found online no matter where they look and that your business is always putting its best foot forward.
I look forward to helping grow your business online. It's a great place to be found and is becoming more important to doing business every day.
– Nick Leffler
Get your free quote today.
We'll give you a free quote and consultation so you can make an informed decision on growing your business online.
There's even more beyond The Online Presence Newsletter, it's true. The Online Presence Blog is the perfect place to learn tips on how you can grow your business online.
Every Monday and Thursday you'll find a new post with great information all about growing your online brand.
It's always an open discussion so feel free to leave a comment or contact me directly, I'll always respond.