Professional Branded Email
If you ever communicate with clients and customers through email then a professionally branded email is a must. You want to present yourself professionally and increase brand awareness.
Every time someone sees your brand name whether from your website or email address, it will become even more memorable. Brand recognition for your company means consumers trust you more and have a higher likelihood of spending money with you.
We will set you up with a professional branded email address that ends in @yourdomain.com and uses a familiar communication management interface for you.
You can have as many users at your domain who each has their own email address and an entire suite of productivity application. They're familiar because it's G Suite which is essentially the familiar Google Apps but for business.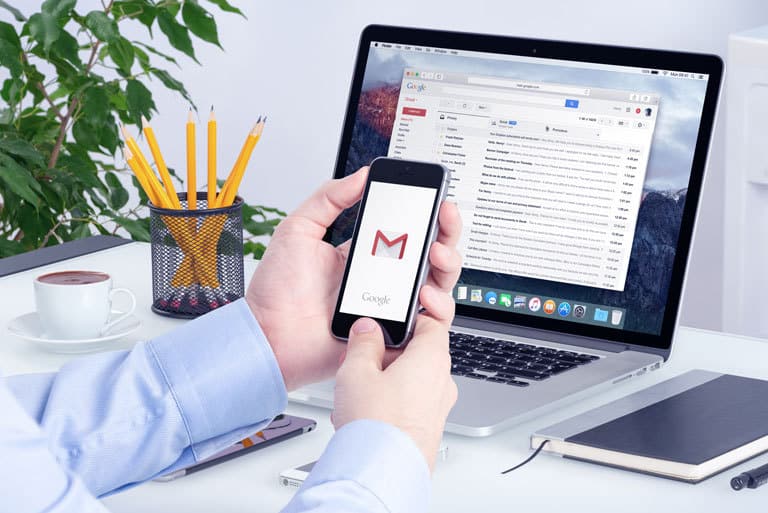 We'll set you up for success and Google will charge you one low monthly fee per user.
Your business email should do more than just email. The tools we'll set you up with are more than just professional branded email.
They'll let you do things in your business that will make it easier to connect, organize, and move forward.
Connect with colleagues and clients to work easier with them no matter where you are.
Custom business email @yourdomain.com
Easy scheduling with clients and your team.
Connect your business to the social network.
Easily join video meetings with anyone.
Connect a conference room with video equipment.
Tools that make it easier for you to create everything for your projects.
Write, share, and co-edit rich documents with your browser.
Easy to use speadsheets through your browser wherever you are.
Create forms and surveys to gather information easily.
Create presentations and documents for clients and wow them with rich designs.
Easily build landing pages, information pages, and more.
Quickly capture ideas and organize your thoughts.
Collaborate with an interactive digital whiteboard.
Find everything you need quickly and easily in the cloud from any device.
Store any files and share them with anyone from anywhere.
Find anything across all G Suite applications.
Manage who has access to what down to the user, device, or data.
Manage users, devices, and security settings from anywhere.
Archive, search, and export information from G Suite.
Secure your business data with mobile device management.
Hover over or tap on any of the markers to learn more about the G Suite Gmail interface for your business.
Everything branded with your brand logo.
Easily switch between Mail, Contacts, and Tasks.
Search your entire G Suite library from one universal search bar.
Open other G Suite applications or install more applications from the marketplace.
Each user can manage their personal settings and security or the admin can enable universal minimum security and settings.
Universal alerts for all applications in your account.
We'd love to be a part of your business growth. Fill out this short form and we'll get in touch.
It's time to grow your business!